Global Talent of Accountants & Advisors

The true measure of success for our clients is not how much we promise but how much we deliver
About Us

We have served businesses across Ghana & USA since 2012
Why Hire Us?

We commit to preparing work with the precision of robots
Our Team

Advisors & accountants that focus on building relationships
JS Morlu Ghana
WHO WE ARE

JS Morlu has served businesses and organizations across Ghana and the USA since 2012. Our office is in Lagos Avenue East Legon, Accra. We are currently expanding our services to Kumasi, Takoradi, and Koforidua.
We provide the full spectrum of services that allows you to have confidence in and demonstrate your organization's financial and business health to all of your stakeholders in Ghana and the USA. Our services include the traditional services (accounting, tax and audits), internal audit and audit readiness support, corporate turnarounds, enterprise risk management, business process improvement, forensic & valuation services, accounting software training, CFO services, and advisory services.
Our Services
We provide a full spectrum of services


Forensic Audits



Value for Money Audits (VfM)



Digital Forensics



IT System Audits



Analytics and Big Data



Cost Recovery Audits



Enterprise Risks Management (ERM)



Monitoring and Evaluation



Due Diligence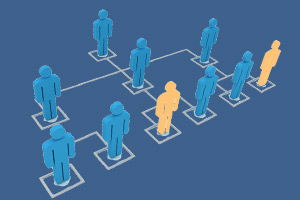 Restructuring



Valuations



Fixed Asset Management Systems



Record Management Systems



Value-added Reseller (VAR)



Traditional Services

Why Choose Us
Pragmatic people who know your industry
We are confident that our unparalleled experience, resources and approach make us the best candidate. Below are some distinctive qualities that set us apart:
Industry Experience

Talent Resources

Personalized Offering

Unparalleled Commitment

Responsiveness

Quality

Communication

We provide expert advice for all businesses
We have a dedicated team of professionals that meets client's needs, goals and expectations
Testimonial
Our Clients Reviews
"They're the only team I trust with my business's finances."


Maria AsuelimenFounder
"They make me feel I'm their only customer. If there's an issue or problem, they are available right away."


Dokmai WebsterFounder & CEO
"The level of attention and support we received from them is impressive."


Esteve MedeCEO
"They're trustworthy, and I'm impressed by their honesty and integrity."


Keesha CrosbyCEO
"They are very professional, friendly, get work done correctly, and always kept us informed."


Katty NkemDirector
"Their workflow is superlative."


Nolen BivensPresident